China's Alipay launches a payment system for face recognition. In the not too distant future, our factions will serve as a means of payment.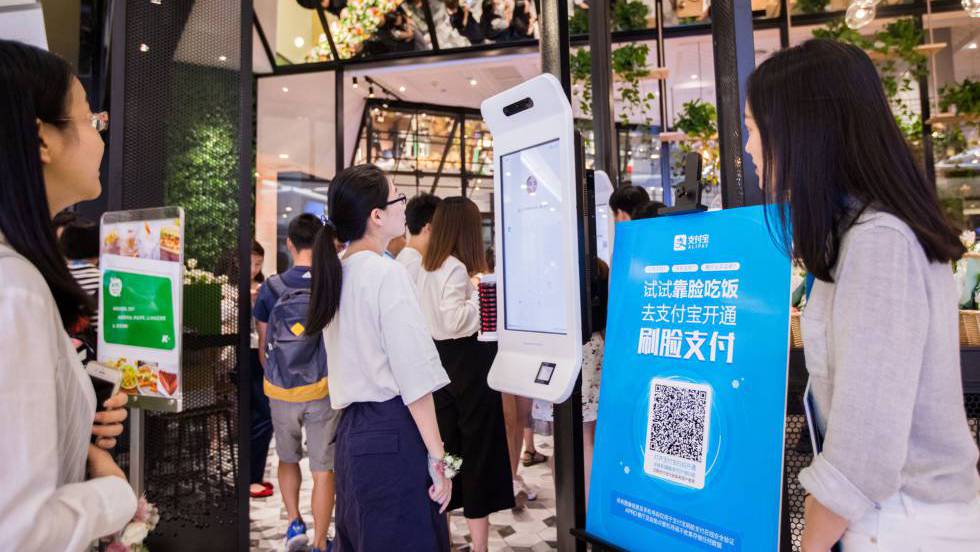 There is a fast food restaurant in the chinese city of Hangzhou that serves its customers in the face. In a very literal way. Because the only thing they have to do so that they serve you the food at this KFC is staring into a camera that scans your face. It is the first establishment that accepts Smile to Pay -he smiles to pay for-, the last electronic payment system designed by Alipay, the main payment application online of China.
"This is the first service of this type that is put in place in a commercial way", pointing in a how-to video Jidong Chen, head of the department of Biometric Technology of Ant Financial, the company that manages the services of Alipay to the giant of electronic commerce Alibaba. "It has not been easy to implement the biometric technology in establishments physical. We had to take into account that there may be people who try to impersonate the identity of other users. We avoid thanks to a combination of designed software algorithms are very complex and hardware, with a 3D camera," he adds.
[mks_pullquote align=»right» width=»300″ size=»24″ bg_color=»#000000″ txt_color=»#ffffff»]The algorithm is designed to recognize an individual three-dimensional, so that it is not able to use photographs or videos in order to trick[/mks_pullquote]
The operation is very simple. After registering in the system, the user is approaching the machine's self-service establishment and made his selection on a touch screen. When choosing the payment press Smile to Pay and the camera is turned on. Look for tens of points on the face to identify the user, which you must then enter your phone number as an additional method of security. In this way, it is not necessary to carry money or bank cards, or even mobile. 
"We protect both the privacy of the users as the security of the system. We do not store data, and all that is sent for verification is encrypted," explains Chen. "The goal is that one day users don't need to go out with their portfolios and that they can go out to eat with just scanning his face," adds Dong Liyun, head of the program Smile to Pay', which provides no information about plans of expansion of the system.
The explanatory video released by Alipay shows you how to Smile to Pay it works with a young woman despite the fact that maquille or wear wigs. Even when it is accompanied by friends, the camera recognizes it and the payment is done without problem in a matter of seconds. According to program officials, the algorithm is designed to recognize an individual three-dimensional form that you can not use photos or videos to fool you. In any case, Ant Financial guarantees any loss that may lead to the theft of the identity of the user, a step that seems essential to encourage chinese users to use it.
[anuncio_b30 id=1]
And, without a doubt, China is the ideal place for the system to succeed. Because no other country in the world has got accustomed both to pay online. In the past year, according to China Internet Watch, 469 million people used e-money, and their transactions amounted to 57.7 billion yuan (up by 7.3 billion euros), according to iResearch. Two-thirds of that amount was moved with mobile phones, a trend that is becoming more and more clear. If it is to meet the forecasts, in 2020 one out of every three payments will be made without paper currency, or bank card.
[mks_pullquote align=»left» width=»300″ size=»24″ bg_color=»#000000″ txt_color=»#ffffff»]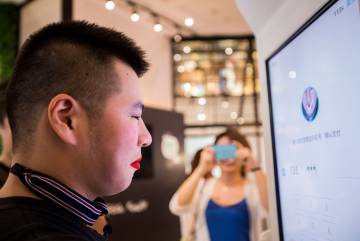 [/mks_pullquote]
Currently, both Alipay as WeChat -the two major payment systems, which take 54% and 40% of the market respectively- use QR codes to manage payments online: or well-the user scans with his cell phone of the establishment, or the shop doing the same with a point of sale terminal (POS). It is a fast and simple system, but not as much as the cards without contact that work with NFC chips. However, the future is the payment biometric.
So you think Luis Galán, founder and current ceo of the consulting company specializing in e-commerce chinese 2Open. "In the end, our body will be also our money. You can use scanners, facial, fingerprint, iris, or even the ear, which seems to be a part of our body is completely unique. It will be much more difficult to hack and is something that we will not be able to forget about carry-over". This system could be added a verification of two steps with the additional input of a password that makes you even more secure.
But it is also clear that, although Alibaba claims that it protects the privacy of its users, the company has to respect the laws of china, and, according to these, it is obliged to provide any information that is required by the Government. In an authoritarian state, this system can be used as a mechanism of population control, something that is already proving in the other areas. For example, the Police are developing facial recognition technology so that the traffic camera identify drivers and pedestrians in real-time. And it is a system that the metro in Shanghai, already is thinking of adopting to lighten the security checks current. It would complicate a lot the life of the offenders, but also of anyone who is annoying to the regime.
[anuncio_b30 id=1]
In Spain, BBVA launched in 2016, a system is also biometric, which in his case, allows you to open an account with a selfie, a self-portrait taken with the mobile.
SOURCE: ELPAIS